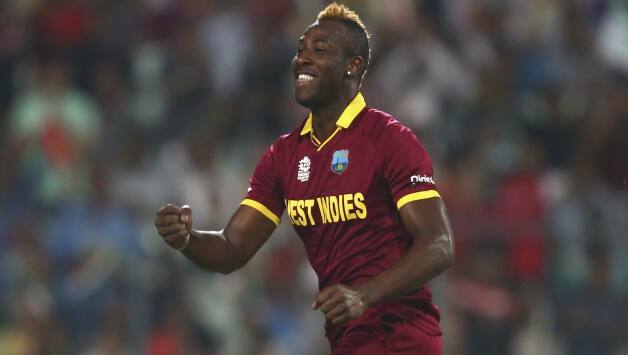 West Indies all-rounder Andre Russell will next week face preliminary hearing before independent anti-doping disciplinary panel for violation of 'whereabouts rule', confirmed Russell's lawyer Patrick Foster.  The all-rounder was caught violating 'whereabouts rule' for almost 12-months and Jamaica Anti-Doping Commission (JADCO) had not suspended the action against Russell in March, that lead to him playing for ICC T20 World Cup 2016. The hearing was further scheduled after tournament. The 28-year-old has helped his Big Bash League (BBL) franchise – Sydney Thunders to their maiden title last summer and was also part of West Indies team that won their second World T20 title in India in April. Russell seems to have triggered the violation by falling short of the 'whereabouts rule' to provide accurate information of his location.
Russell was not provisionally suspended, but if found guilty, he might face two-year ban. Speaking to cricket.com.au, Foster, a senior partner with Kingston firm Nunes, Scholefield, De Leon & Co. said, "The matter is set for hearing next week Wednesday at 10am. The hearing will deal with preliminary matters, but evidence will begin on another date." The World Anti-Doping Agency rules mention that athletes have to inform their local anti-doping agency of their whereabouts for atleast one hour between 6 am and 11 pm of everyday to facilitate doping tests. In case of Russell, he will have to inform JADCO about the same.
On WADA website, a statement reads, "Any combination of three missed tests and/or failures to provide accurate whereabouts information within an 18-month period now leads to the opening of a disciplinary proceeding by the (national anti-doping organisation) with jurisdiction over the athlete. Sanctions range between one and two years depending on the circumstances of the case." Russell has been crucial player in T20 leagues for different franchises. He helped Islamabad United to win the inaugural edition of Pakistan Super League (PSL) in February. He also plays for Kolkata Knight Riders (KKR) in Indian Premier League (IPL) and is currently playing for Caribbean Premier League (CPL) franchise Jamaica Tallawahs.
Russell was instrumental for Thunder's win in BBL and will be monitoring the situation further, for which they said, "There is a clear process to go through and we will not be commenting until it is completed." The WICB are also monitoring the situation and mentioned, "There is a process regarding the findings by JADCO. All that will be observed and you will be advised accordingly."
[Source:- Cricket Country]