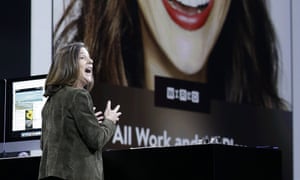 That news story you just read on your iPhone: did Apple pay the editor responsible? Actually, from this autumn, it's possible that the company did.
Apple is hiring a team of editors to work on the Apple News app unveiled during the company's recent WWDC event, before the app's launch as part of its iOS 9 software later in the year.
"The Apple News team is looking for passionate, knowledgeable editors to help identify and deliver the best in breaking national, global, and local news," explains a recruitment advertisement on Apple's website, spotted early by 9 to 5 Mac.
"These editors will help News users find the best and most timely coverage of major news events, while also managing select categories based on their areas of professional expertise."
Requirements include a bachelors degree in journalism, communication or a related field ("Masters preferred") and at least five years of newsroom experience, including knowledge of "mobile news delivery", content analytics and social tools.
"Successful editors will be ambitious, detail-oriented journalists with an obsession for great content and mobile news delivery. They will have great instincts for breaking news, but be equally able to recognise original, compelling stories unlikely to be identified by algorithms."
By hiring editors, Apple appears to be taking a different path to direct competitors like Flipboard, as well as Facebook – which recently announced plans to start hosting news articles by publisher partners – which focus more on algorithms to decide what stories people see in their feeds.
However, Apple's emphasis on human curation is likely to spark questions about what will happen when the company – or competing platforms like Android – become the news.
Tax affairs, human rights issues in Chinese factories, iPhone antenna issues,misfiring mapping software, leaked device prototypes, free U2 albums, games censorship controversies, child labour, surveillance issues are all examples of Apple making the headlines in recent years in ways the company would not have enjoyed.
How will editors employed by Apple treat these kinds of stories? And, indeed, how will they treat positive stories about the company's rivals, from the launch of a new flagship Samsung handset or Android Wear smartwatch to updates on the growth of streaming music services like Spotify and Deezer?
If Apple News was staffed entirely by algorithms rather than human editors, we'd still be raising these kinds of questions – as we would when any big technology company becomes a gatekeeper for news. Facebook and Google News are subject to similar speculation, for example.
The simple answer might be that Apple can include or exclude whatever stories it likes in its own news app, with other apps (and websites) available on its devices to provide different perspectives.
Still, regardless of who or what is choosing the stories in Apple News, if the app becomes a powerful driver of traffic and advertising revenues for publishers, expect more scrutiny of the editorial choices being made – and of whether there is a knock-on "chilling effect" on publishers deciding whether to run a story criticising Apple.
Will that scrutiny make its way into Apple News? That might be an interesting interview question for the editors applying for the new vacancies.
[Source:- The Guardian]