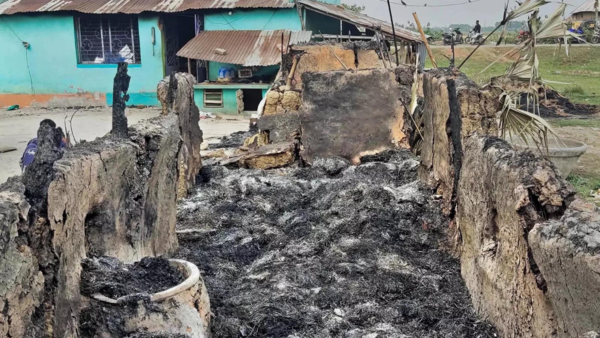 The horrific killings in Birbhum, Bengal, that saw a TMC deputy pradhan and eight people – including women and children – being burnt to death in a suspected revenge attack, not only highlight the vicious political culture of the state but also the intense economic competition behind this. Reportedly, the victims and alleged perpetrators of the killings all have connections to the governing party with one Anarul Hossain – a TMC community block unit president – being taken into custody as the main conspirator. Therefore, prima facie this appears to be a case of intra-party rivalry and the Calcutta high court has done well to hand over the investigation to CBI to ensure an impartial probe.
That said, such political feuds and killings in Bengal are not uncommon and have a long history. With the erstwhile Left Front government's three-decade-long dispensation in the state dealing a body-blow to industrialisation and jobs, the only avenue of economic sustenance for many from low-income groups became party politics. This in turn spawned a culture of syndicate raj, cut money and corruption where local party members had to be paid for running many businesses, whether construction, transportation or even running a roadside eatery. The very fact that Bengal's politics in large part killed normal economic opportunities gave a free run to these mafias.
TMC inherited this legacy and despite its appreciable performance in welfare delivery continues to be a party that operates through local strongmen. In the Birbhum case, it is alleged that killings took place because of disagreement between local TMC functionaries over sharing the spoils of illegal sand mining. Unsurprisingly, the state government denies this but reports suggest that around 80 illegal sand mines are scattered along Birbhum's Mayurakshi, Ajay and Brahmani rivers. Illegal sand mining is of course not a problem in Bengal alone. But the unholy alliance between party politics and illegal enterprises flourishes more in Bengal than many other major states. And TMC seems as comfortable with this arrangement as CPM was.
["source=timesofindia"]