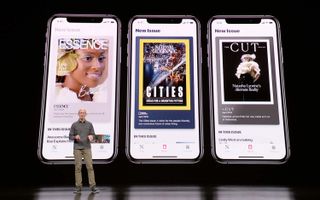 When there's a breaking story — and there always seems to be these day — you'll want one of the best news apps on your phone. When you launch a news app, you can stay informed, with the best options going beyond the headlines to help you understand more about the world around you.
Once upon a time, RSS-style feed readers were enough to stay on top of the news. These days, the best news apps offer more, whether it's coverage from multiple sources or layouts designed with your smartphone screen in mind.
All the big players from Apple to Google offer their particular take on the news, and we've included some of those options here. But we've also taken a look at other selections, from news curators to feed readers that represent the best news apps available for Android and iOS devices.
It's no surprise that search giant Google is also in the news reader app game, with its Google News app leveraging the search giant's big data expertise in an attempt to bring the most relevant news, features, and local stories to your touch screen.
Google News presents readers with a customized news briefing of the top five stories, updating throughout the day, based on global news, local content, and your interests, and newsfeed of other content.
One feature we really like is the "Full Coverage" button below each headline card that brings up other views and articles focused on the same topic — an approach that delivers a broader view of the story. You can also subscribe to your favorite news sources, with options for premium subscriptions to magazines, newspapers and websites.
Google News