Google released the Files Go app late last year and as the name suggests, it was meant for Android Go users. Well, it proved so popular (even among mainline Android users) that the app is getting rebranded to just "Files by Google".
Files Go was meant to help you clean out the clutter out of the limited storage on Android Go phones.
But Google noted that the app has grown to 30 million monthly users, some of which were using powerful phones with plenty of storage. We guess it's easier to lose a file in 128GB of storage than in 8GB, such lost files pile up and take up room.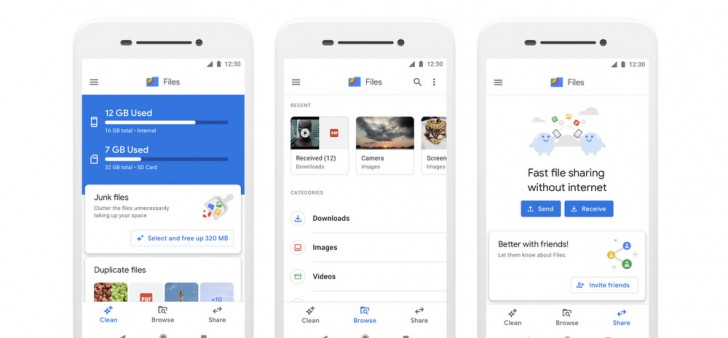 It's not just a simple rebranding, Google also redesigned the app to put your content front and center. All the original functionality (including offline file sharing) is still in there.
You can grab the Files app from here (note: at the time of this writing the Play Store hadn't updated yet).
["source=gsmarena"]