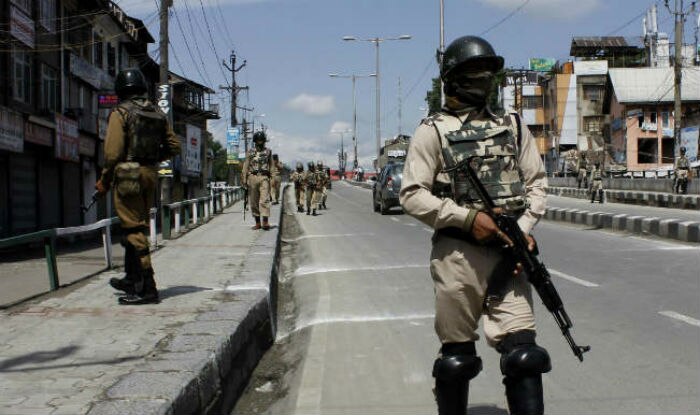 Srinagar, July 17: Several people were injured on Sunday afternoon after a group of protesters clashed with security officials. The violence in the valley had led to the shutdown of several parts of Kashmir for almost 10 days after the death of Hizbul Mujahideen terrorist Burhan Wani. The Centre today decided to send an additional 2,000 more paramilitary soldiers to the state.
On Sunday afternoon one person died in Sambal, and three people were injured in firing by security forces after protesters tried to storm an Army camp in the area. Several more people have been injured during the protest.
According to reports, the central government has today decided 2,000 more Central Reserve Police Force (CRPF) personnel were being sent to Kashmir, a government official reportedly said. Last week about 2,800 troops of the CRPF were sent to assist the state police.
Almost for 10 days the valley has been completely shut down with no phone lines working and internet facility had also been completely off. Clampdown on printing and distribution of newspaper remained in effect a day after it was issued.
Journalist in New Delhi protested the gag calling it an "attack" on the freedom of the press. In Srinagar, school and colleges were scheduled to reopen tomorrow but after today's attack the school will now open on July 25 as the Jammu and Kashmir government today extended summer vacations by a week.
Prime Minister Narendra Modi on Sunday all political parties for speaking in "one voice" over recent incidents in Kashmir.
[Source:- India]