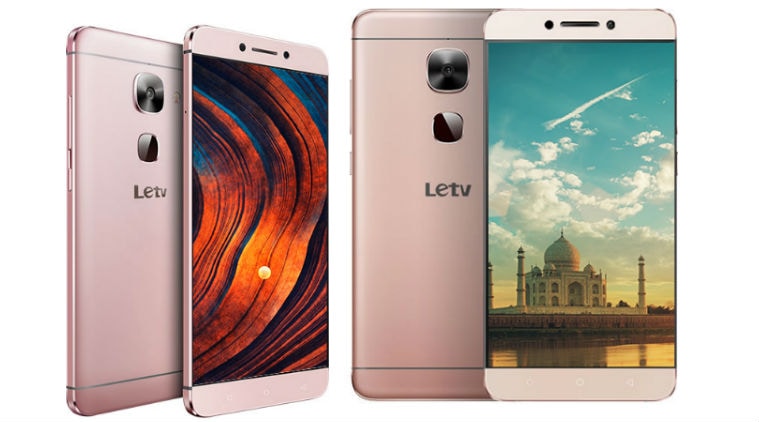 For consumers who are constantly multitasking and are seeking to buy a real "value for money" smartphone, then it is the best time for them to upgrade to the "3GB RAM + 32 GB ROM " era. LeEco and Flipkart are holding their "BIG EXCHANGE DAYS" program on July 18 and 19 for all those who want to swap or exchange their old phones with new ones. LeEco will offer an additional Rs 2,000 exchange offer to buyers of Le 2, Le Max2 and Le 1s Eco on top of the standard exchange price provided by Flipkart for the old phone on 18th and 19th July.
The smartphone competition in India has taken an interesting turn, after a new battlefront was started by global internet and ecosystem conglomerate LeEco, subsequent to the launching of its Superphones that come with a minimum configuration of "3GB RAM + 32GB ROM".
Starting from its first launch in January this year till its recent one, all the five Superphones launched by LeEco in India packed at least "3GB RAM + 32GB ROM" specs and came at disruptive prices.
The affordability of the new "3+32" technical benchmark, that followed LeEco's entry into India, has changed the landscape of smartphone pricing in India and raised buyers' expectation. LeEco took the competition to such a level that other brands need to think twice before launching a smartphone packed with less than "3+32" configuration.
According to a leading news portal's report, about 19 smartphones were launched in May 2016 in the Rs 10,000 to 15,000 price range category. While a majority of them are below the new "3+32" standard set by LeEco, only 4 of them have reached it. But the spoiler was their higher price for such elevated specs. At such a time, the only saving grace was LeEco's "3+32" high-end Superphones, which were launched at highly disruptive prices.
"3+32" configuration being available in a price range of 10-15K has forced other major brands to follow the LeEco path. But incorporating such a configuration at such prices is not a child's play as smartphone suppliers have to suddenly apply brakes on their existing lines of rolling out below par smartphones and take a new path to deal with this new trend.
It takes months of diligent preparations before changing the playing field. LeEco's engineers and marketing team burnt the midnight oil finalising its game plan and strategies before rolling out these high-end Superphones at attractive prices. Realising their goal of giving consumers "3+32" configuration at sub Rs 15K price range was a watershed moment for the smartphone industry in India.
This new standard of "3+32" has come as a silver bullet even from the user experience perspective. The 3GB RAM + 32 GB internal storage means more storage, faster execution of tasks, easier multitasking, and an ultimate multimedia experience.
Le Max2: Powerful Qualcomm® Snapdragon™ 820 with up to 6GB of RAM
Le Max2 is powered by Qualcomm® Snapdragon™ 820 chipset with a 2.15 GHz Kryo processor. Constructed with a 14 nanometre manufacturing process, it delivers double the performance and efficiency over the chipset's predecessor, Qualcomm® Snapdragon™ 810. With faster connection speed, enhanced visual and longer battery life, this advanced chip will handle high-intensity gaming and multimedia with ease.
Le 2: The best Superphone available between Rs 10,000 and Rs 15,000 that comes with 3GB+32GB
Le 2 Superphone comes under budget segment but with high-end features. It has an amazingly powerful Qualcomm® Snapdragon™ 652 Octa-core processor with a clock speed of 1.8GHz. With its 3GB of RAM and 32GB built-in storage, the Superphone is an offering for users who love doing heavy multitasking. Some of the technologies like the USB Type C port and Quick Charge stands out in this budget range. In terms of camera, the Le 2 sports a 16MP rear camera with PDAF and f/2.0 lens.
Le 1s Eco: The most impressive in its class that comes with one-year free and unlimited content subscription, clubbed with 3GB+32GB
Le 1s Eco performs without any glitches as it packs a 64-bit Octa-Core MediaTek Helio X10 chipset, which is clubbed with 3GB RAM. It handles multiple apps without facing any stutters. Multi-tasking is smooth, letting users switch between active games and WhatsApp messages with ease. Le 1s Eco offers a free one-year unlimited subscription to content with local languages.
[Source:- The Indian Express]