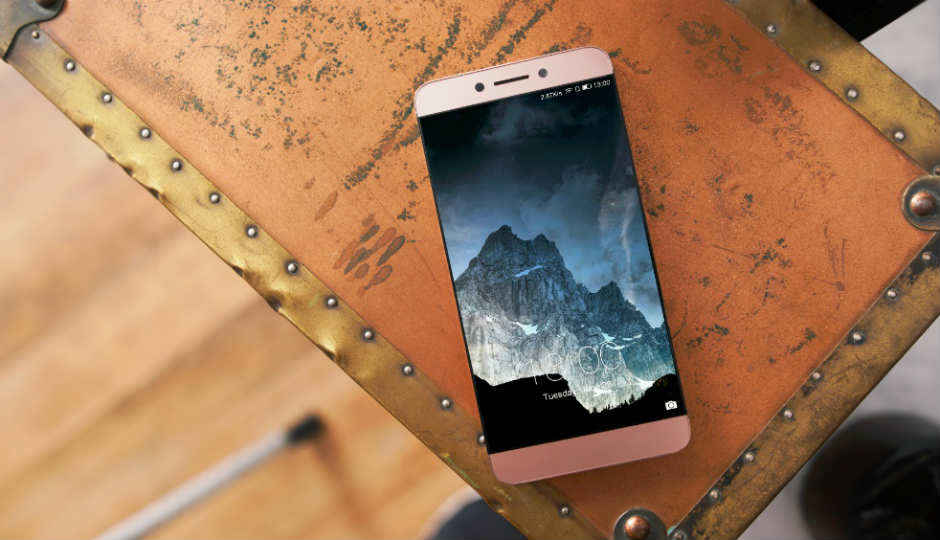 Specs and features of a smartphone are of no use if they do not bring a difference in user experience. It is here that global internet ecosystem conglomerate LeEco's Superphones bring par excellence user experience compared to other brands.
LeEco is one of the very few brands in the market that are trying to mainstream the user experience of the lofty level of 3GB RAM and 32 GB internal memory spec. Upgrading to "3+32" era means more and faster execution of task, easier multitasking , eradicating hanging problem and an ultimate multimedia experience.
While some major brands are still launching smartphones below "3+32" configuration, LeEco has launched all its five Superphones in India with a combination of "3+32" or above.
This is what the consumers seek as they do not just use the phones for texting and making calls but also use it for multiple purpose – consuming entertainment, connecting with social media, using it as a camera and much more.
In a country like India where two-third of its population is below the age of 35, Le Superphones are an affordable option for young buyers, fulfilling their entertainment needs on the go by providing one year of LeEco Supertainment membership with the purchase of Le Superphones.
Another reason for the sublime user experience is its software. LeEco has recently rolled out EUI 5.8, a custom made user interface for its second generation Superphones – Le Max2 and the Le 2. It is based on Android Marshmallow and brings in tons of improvements in terms of user experience. Here are the five great features that the consumers can enjoy with it:
EUI 5.8 brings in a new and improved phone manager that gives you more control over the data usage. You can now choose which individual apps can use your Wi-Fi and or cellular data. In addition to this, the power saving management comes with a lot more functions that enable you to optimise your battery usage.
With the EUI 5.8, users can make their Superphone more secure by enabling app lock. This feature allows users to lock individual app on your phone protected by fingerprint or passcode.
With EUI 5.8 on a LeEco Superphone users can take a long screenshot of an entire webpage in just one go.
To make text on the phone larger and more readable, users have the option of "very large font size".
The update also brings in new and update music app with refreshed UI. There are also more sorting options – such as sort by genre, name, albums and time. All these are to ensure that consumers can find the track of their choice faster. In addition to this, for the music buffs who like to make tweaks, the updated app also has an equalizer.
Now is a great chance for all those smartphone users who want to experience the "3+32" era. LeEco and Flipkart are holding a "BIG EXCHANGE DAYS" program on July 18 and 19 for all those who want to swap or exchange their old phones with new ones. LeEco will offer an additional Rs 2,000 exchange offer to buyers of Le 2, Le Max2 and Le 1s Eco on top of the standard exchange price provided by Flipkart for the old phone on 18th and 19th July.
Le Max2: Powerful Qualcomm® Snapdragon™ 820 with up to 6GB of RAM 
Le Max2 is powered by Qualcomm® Snapdragon™ 820 chipset with a 2.15 GHz Kryo processor. Constructed with a 14 nanometre manufacturing process, it delivers double the performance and efficiency over the chipset's predecessor, Qualcomm® Snapdragon™ 810. With faster connection speed, enhanced visual and longer battery life, this advanced chip should handle high-intensity gaming and multimedia with ease.
Le 2: The best Superphone available between Rs 10,000 and Rs 15,000 that comes with 3GB+32GB
Le 2 Superphone comes under budget segment but with high-end features. It has is powered by a Qualcomm® Snapdragon™ 652 Octa-core processor with a clock speed of 1.8GHz. It also sports 3GB of RAM and 32GB built-in storage. Some of the technologies like the USB Type-C port and Quick Charge stands out in this budget range. In terms of camera, the Le 2 sports a 16MP rear camera with PDAF and f/2.0 lens.
Le 1s Eco: An impressive smartphone that comes with one-year free and unlimited content subscription, clubbed with 3GB+32GB   
Le 1s Eco packs a 64-bit Octa-Core MediaTek Helio X10 chipset, which is clubbed with 3GB RAM. Multi-tasking is quite smooth, letting users switch between active games and WhatsApp messages with ease. Le 1s Eco offers a free one-year unlimited subscription to content with local languages.
[Source:- Digit]