New BJP office to be bigger, greener, hi-tech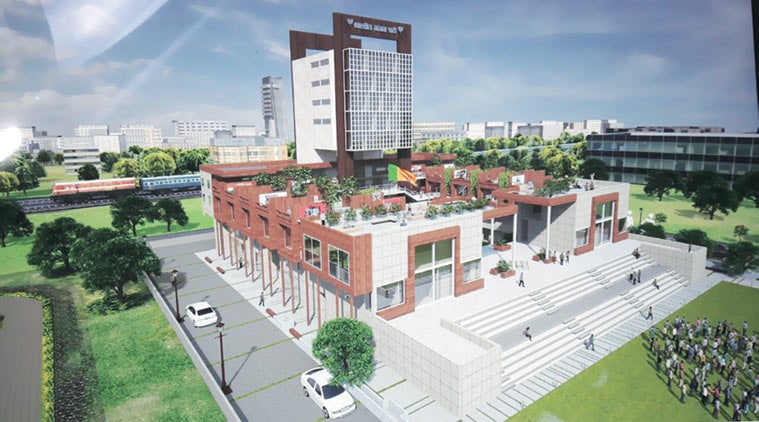 Billed as the world's largest political party with more than 11 crore members, theBJP will soon begin work on its new office — a hi-tech, eco-friendly building on an 8,000-square-metre plot with 70 per cent green area.
Prime Minister Narendra Modi will lay the foundation stone for the new building on Thursday, and the 70-room building on Deen Dayal Upadhyay Marg in the national capital is expected to be inaugurated in another two years on Atal Bihari Vajpayee's birthday — December 25.
Barely 5 km from the party's present national headquarters, at 11-Ashoka Road in Lutyens' Delhi, which the BJP leadership feels is now inadequate for a rapidly growing organisation, the structure will have two parts.
The main part of the three-storey wing will have rooms for the party president, leaders of both Houses of Parliament and the general secretaries. The other part of the building will have seven floors.
While the party had initially prepared a plan to build a new office during Nitin Gadkari's tenure as the party chief, the leadership had rejected the first two plans.
The third plan, prepared by a Mumbai-based architect and submitted earlier this year, got the go-ahead, as reported by The Indian Express on March 23.
Giving details of the plans, a party leader said the two conference halls — one with capacity to seat 450 people and the other for 150 people — and eight small halls will have video-conferencing facilities to connect them with the party's state headquarters. The building will have 10 high-speed elevators, and the cafeteria will serve cuisine from across the country, the leader said.
In keeping with the green building concept, most rooms will be designed to allow as much natural light as possible, and the terrace will be used for installation of solar panels and rain water harvesting, the leader said.
The building will have photograpahs of all past presidents of BJP, aside from a statue of Deendayal Upadhyay, the leader of Bharatiya Jana Sangh.
"The building will reflect all parts of the country. While the exterior will have a traditional look, the green building will have all the latest facilities," BJP general secretary Arun Singh said.
[Source:The Indian Express]