Paris climate deal: EU backs landmark agreement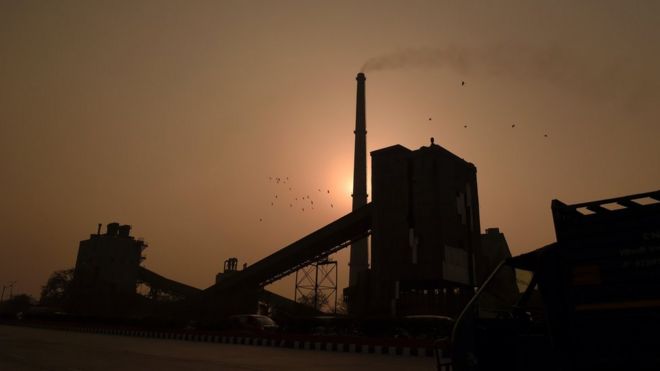 The European Parliament has backed the ratification of the Paris climate deal, paving the way for the world's first global agreement.
The deal aims to limit greenhouse gas emissions and keep global temperature increases "well below" 2C.
It was approved with 610 votes in favour, 38 against and with 31 abstentions.
The vote, attended by UN Secretary General Ban Ki-moon, paves the way for the pact to come into force globally.
The deal on Tuesday means national ministers can now ratify the agreement on behalf of the EU later this week.
What is climate change?
What does the climate deal mean for me?
To become operational, the treaty needs at least 55 countries representing at least 55% of global emissions to complete all the steps.
"With the action taken by the EU parliament, I am confident that we will be able to cross the 55% threshold very soon, in just a matter of a few days," Mr Ban said.
"I am extremely honoured to be able to witness this historic moment," he added.
It comes after India, one of the world's largest greenhouse gas emitters, became the latest country to ratify the deal on Sunday.
Backed by nearly 200 nations nearly one year ago, the agreement aims to shift the world economy away from fossil fuels in an effort to limit floods, droughts and rising sea levels.
CO2 emissions are believed to be the driving force behind climate change and a rise in global temperatures.
[Source:-BBC]