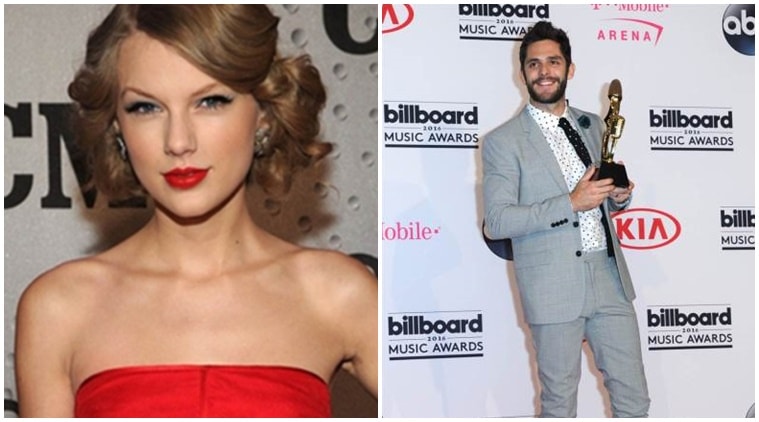 Country singer Thomas Rhett says pop star Taylor Swift has him the best music advice by encouraging him to be fearless in the music industry. The 26-year-old country singer has revealed Swift has always encouraged him to pursue a career in the music industry, reported Contactmusic.
"I and Taylor actually grew up in the same town and knew a lot of the same people so when I first met Taylor so we sort of had that in common. And you know, every time I and my wife have been around Taylor she has been nothing but encouraging and given me honestly the best music advice you could ask for," Rhett said.
The singer said Swift has taught him to embrace trying new things and to be fearless. "She just is always so positive about being your own person and obviously, her music portrays that. Being your own person, not being afraid to put out music that is different."
Thomas Rhett is an American country music singer and songwriter. Rhett has released two studio albums It Goes Like This and Tangled Up. Both albums have produced eight singles. Out of them, six have reached No. 1 position including It Goes Like This, Get Me Some of That, Make Me  Wanna, Crash and Burn and Die a Happy Man. He also writes songs.
Rhett grew up seeing country idols like Tim McGraw or Brooks & Dunn in his home. His father was also famous country singer Rhett Akins. Rhett soon learned how to play the drums and formed his own band later.
[Source:- The Indian Express]