How The Top 15 Smartphone Apps Have Changed Over The Last Few Years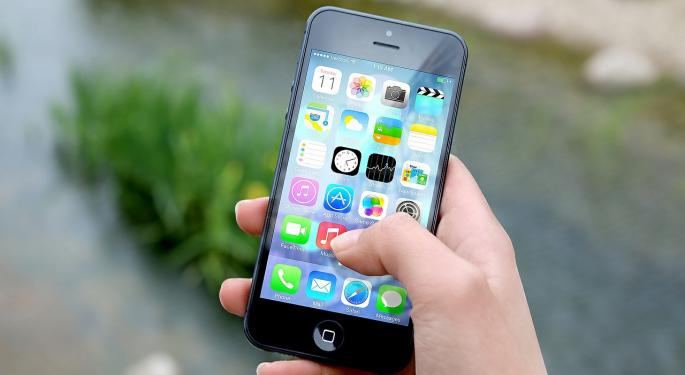 Some things never change. Like Facebook Inc FB 0.38%'s dominance among smartphone apps.
Since 2013, the company has boasted the top app among U.S. adults, according to COMSCORE, Inc. SCOR 1.8% calculations. This April, Facebook reported a 77.1-percent reach for the platform among iOS and Android users, a figure denoting diminished market penetration from a high of 77.7 percent.
Other members of last month's top 15 have enjoyed similarly lengthy tenures on the list, albeit with dynamic placement. The rankings are largely dominated by Alphabet Inc GOOG 0.15% GOOGL 0.07% and Apple Inc. AAPL 0.21%, which largely control smartphone platforms and push their brand's default apps, with a smattering of Snap Inc SNAP 2.39%, Pandora Media Inc P 0.66% and Amazon.com, Inc. AMZN 0.15%.
Nos. 2–15
Here are the remaining listings:
2. YouTube
3. Facebook Messenger
4. Google Search
5. Google Maps
6. Google Play
7. Instagram
8. Gmail
9. Snapchat
10. Pandora Radio
11. Google Calendar
12. Apple Maps
13. Apple Music
14. Apple News
15. Amazon Mobile
Last February's rankings were fairly similar but featured Yahoo! Inc. YHOO 0.1% Stocks, Google Drive and Pinterest rather than Apple News, Google Calendar and Snapchat. A year before that, Twitter Inc TWTR 0.78% made the list, and before that, Yahoo Weather Widget, The Weather Channel, Google-plus and the Apple App Suite.
Enduring competitors have slid on the list based on changes in market penetration, with some like Pandora reflecting greater trends across its services and concession of active users.
["Source-ndtv"]
Tags: Apps, changed, few, have, how, last, over, Smartphone, The, top, Years, £15