With the FIFA World Cup raising competitive spirits, we decided to run our own championship – the Smartphone World Cup. The final pit the Galaxy S9+ versus the OnePlus 6 and it became our most-read news article for Q3 (and here's the result of the match).
The launch of the Xiaomi Redmi Y2 caused a disproportionate amount of excitement for a $140 phone, but that was good news for both Xiaomi and Amazon (which had exclusivity in India).
On the other end of the spectrum, the iPhone rumor roundup and eventual launch were also a defining moment of the July-September quarter. The iPhone XR launch was followed with a detailed exploration if it's worth it.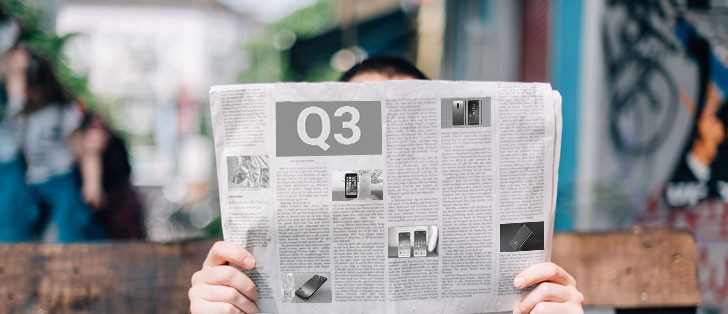 The buzz around foldable phones has been building up all year, but time frames change. Samsung's was supposed to launch this year, but we're more likely to see it at the MWC in 2019. Early concept renders looked cool, but ultimately proved inaccurate.
Both the iPhones and especially foldable phones really push the boundaries of price. This gave Xiaomi an opening to launch the Pocophone F1 at just $300. That price is doubly impressive considering the face scanner and S845 chipset with a heat pipe (seen in this teardown). Xiaomi also had a fun – as in "funny because it's true" – campaign about what you can buy for iPhone kind of money.
Chipset performance is still an important metric and our Snapdragon 710 benchmarks and Galaxy Note9 benchmarks were quite informative.
Here are our Top 25 most-read news articles for Q3, presented in chronological order.
["source-gsmarena"]