UK's Syrian Refugee Resettlement Scheme A 'Tragic Bureaucratic Failure'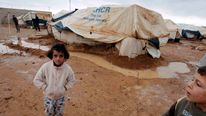 The head of housing at Liverpool Council, which offered to take 100 refugees but is in the process of receiving just one, told Sky News that the scheme was a "tragic bureaucratic failure".
In September last year then prime minister David Cameron said Britain would take 20,000 Syrian refugees over five years from countries neighbouring Syria such as Jordan and Lebanon.
Home Office figures show that in the first nine months of the scheme from October 2015 some 2,646 people were resettled across 118 local authorities.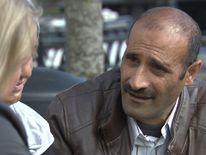 But a Sky Data poll reveals that 63% of people surveyed believe Britain should take fewer refugees, a 16% increase from a year ago, and 66% said they would not be willing for more refugees to move to their local area.
Sky News spoke to a number of councils who said they wanted to take refugees but had not received any.
Frank Hont, head of housing at Liverpool Council, said they told the Home Office they were ready, willing and able to take Syrian refugees a year ago and had made plans to supply accommodation and school places.
Mr Hont said: "We've met the Home Office minister on two occasions, we've spoken to officials on many occasions to say we've made the preparations.
"It seems to me a tragic, bureaucratic failure that we can't get our act together as a government and local government to do something about it.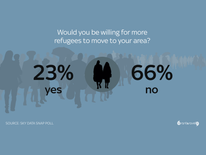 "We'll quite often hear people in the general public saying 'why aren't we doing anything?'. Well, cities like Liverpool are ready to do something – just give us the opportunity to do it.
"It's a frustration that we've made the preparations and yet we still haven't seen any Syrian refugees."
We spoke to the Ejrf family from southwest Syria who were resettled in Coventry after fleeing their home and farming business that was caught in shelling between government and opposition forces.
Hussein Ejrf, 40, was injured by shrapnel but failed to get medical help. By the time he reached neighbouring Lebanon it was too late and his left leg had to be amputated.
His wife Hayat, 36, and their four children aged between 12 and 18, arrived in the UK in November of last year.
Whilst the family have had to make a huge adjustment moving to the UK, learning English and leaving their friends and family behind, Hussein told me: "I love England because it's a safe country which has helped me and my family.  Thank you England."
Refugees are selected by the United Nations High Commissioner for Refugees (UNHCR) which submits them to the Home Office for approval. The UNHCR's projected figure for the number of submissions for the whole 2016 is 7,300.
The organisation's external relations officer, Andrej Mahecic, said good progress was being made on the resettlement of Syrian refugees.
"This is a very demanding process," he said.
"It involves a series of interviews and checks. It shouldn't be taken lightly and it's important to get it right.
"It does take time. Resettlement is a life-saving solution for the most vulnerable categories. We are talking about human beings. This is not about moving things from place A to B. It's a difficult process."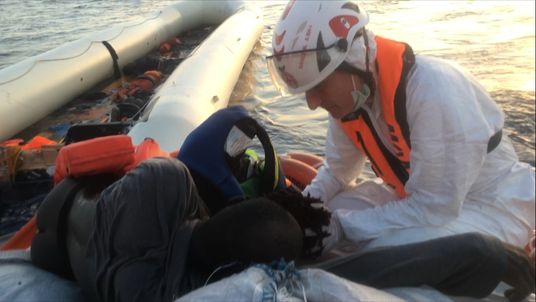 The Home Office said: "The scheme is voluntary and there has been a tremendous amount of goodwill from local authorities.
"Some of those authorities have not resettled people in the initial phases of the scheme, but will be resettling people in the future."
It is estimated that out of 4.8 million Syrians currently in neighbouring countries, up to 10% are in need of resettlement.
:: Sky Data interviewed a nationally representative sample of 1,833 Sky customers online 26-31 August 2016. Data are weighted to the profile of the population.
[Source:-Sky News]
Tags: 'Tragic, a, Bureaucratic, Failure, refugee, Resettlement, scheme, Syrian, UK's