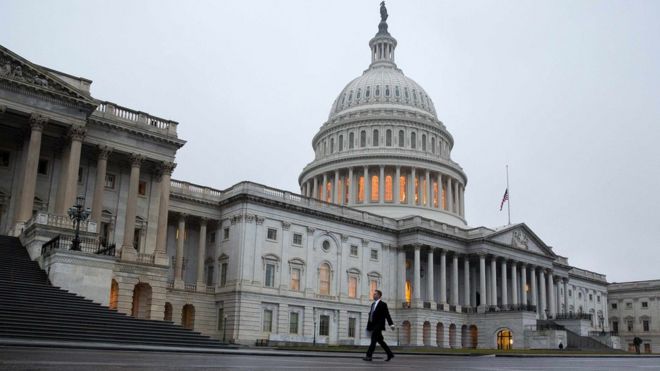 The Capitol's Sergeant-At-Arms said the gunman has been caught and one police officer was wounded.
The Capitol building is on lockdown due to the security threat, according to an email sent to congressional staffers.
People outside have been told to seek cover.
No one is currently allowed in or out of any buildings in the Capitol complex.
Capitol Police are expected to issue a statement soon.
US Congress is on recess for the Easter holiday, but some members of Congress and staff members were on site.
To enter the US Capitol or any Senate or House office buildings, visitors must go through a metal detector and weapons are not permitted.
[Source:- BBC news]