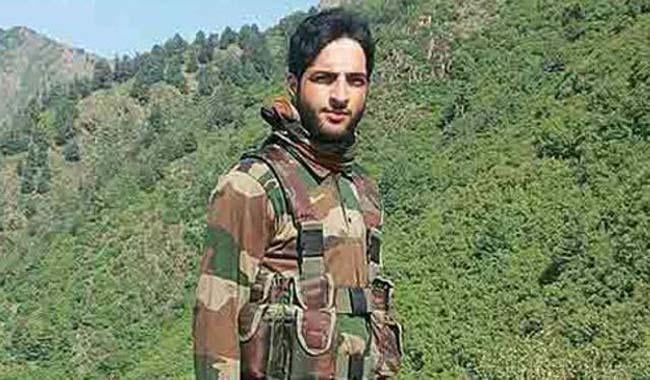 SRINAGAR: Burhan Wani was part of a new generation of young, educated Kashmiri freedom fighters using social media to spread their demands for independence from Indian rule, turning growing Internet use in the restive region into a powerful recruiting tool.
Wani, whose death in a shoot-out with government forces has triggered deadly clashes with protesters in Indian held Kashmir, was the son of a headmaster who excelled at school before he left home aged just 15 to join the region´s largest rebel group.
Wani´s father has said he took the decision after he and his brother were stopped by government forces on their way home and "assaulted and humiliated".
"Our young pick up guns because of the daily humiliation and torture they face here," Muzaffar Wani told AFP in 2014.
"My son is not the first one. But if he dies for his self-respect and his people, he will be a martyr."
Charismatic and articulate, Wani rose quickly through the ranks of Hizbul Mujahideen, a group that fights for mainly Muslim Kashmir to be part of Pakistan.
He soon began posting pictures on Facebook of himself in battle fatigues holding an assault rifle and videos of his band of young fighters — a departure from the militant tradition of anonymity that won him a loyal following among the region´s youth.
His posts, made from different accounts to make it harder to trace his whereabouts, would be shared thousands of times over within minutes of going live.
By the age of 21 he had become the most senior Hizbul Mujahideen commander in the Kashmir Valley.
Local reports after his death said cricket tournaments had been named after him and schoolchildren were acting out his life in plays.
Army and government officials say his messages on social media led to a major rise in the number of homegrown freedom fighters on the Indian side of the Line of Control that separates Indian-administered Kashmir from Pakistan. Previously, they had been outnumbered by fighters from Pakistan.
The death of his brother Khalid Wani last year sparked an outpouring of public sympathy as well as angry protests.
The government said Khalid was killed in a shoot-out, but his father said his body showed signs of torture, and there were no bullet wounds.
In his last video statement on June 8, Wani exhorted Kashmiri police officers to stop supporting "Indian occupation" and to join the struggle for "freedom".
Nearly 100,000 people are estimated to have attended his funeral in his native Tral area on Saturday.
"Mark my words – Burhan´s ability to recruit into militancy from the grave will far outstrip anything he could have done on social media," Kashmir´s former chief minister Omar Abdullah tweeted.
[Source:- The International News]