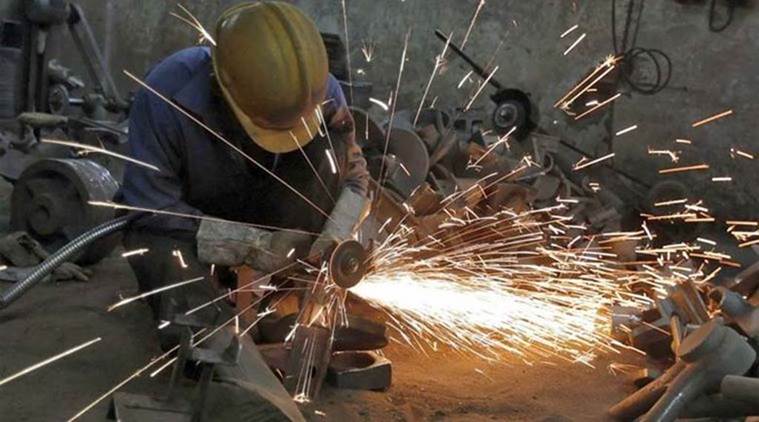 Manufacturing sector in India continued with its uptrend and hit a four-month high in July, backed by stronger upturn in new business orders, while subdued inflationary pressure may prompt RBI to reduce key policy rate, a monthly survey said.
The Nikkei Markit India Manufacturing Purchasing Managers' Index (PMI) – a composite indicator of manufacturing performance – rose to 51.8 in July from 51.7 in June.
A reading above 50 denotes expansion while one below means contraction.
"India's manufacturing economy is reviving at the beginning of the second half of 2016 after the slowdown seen in April-June quarter, as growth of both production and new orders continues to strengthen in July," Pollyanna De Lima, Economist at Markit and author of the report, said.
Supported by greater demand from both domestic and external markets, total new business rose at the fastest pace since March.
Although output expanded at the fastest rate since March and backlog accumulation intensified, businesses refrained from creating jobs.
Only 1 per cent of surveyed companies took on additional workers in July, while almost all the remaining respondents signalled no change in payroll numbers.
"The ongoing muted trend for employment indicates that companies remain somewhat uncertain regarding the sustainability of the upturn," Lima added.
Meanwhile, the depreciation of the rupee supported Indian exporters as survey data pointed to the quickest rise in new business from abroad since January.
Offering respite to firms, cost burdens rose at a modest and slower rate and the improving demand environment meant that businesses were able to raise their own charges in July.
"With inflation rates remaining lower than their respective long-run averages, it wouldn't be surprising to see the RBI loosening monetary policy at its August meeting in an effort to encourage investment," Lima added.
In its policy review meet in June, RBI Governor Raghuram Rajan kept interest rates intact, citing rising inflationary pressure, but hinted at a reduction later this year if a good monsoon helped ease inflation.
The industry is still hopeful of further rate reduction from the apex bank to boost investment.
[Source:- The Indian Express]