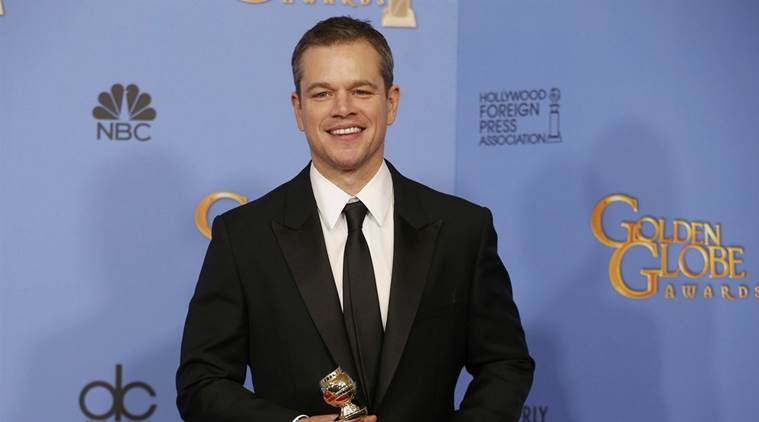 Hollywood star Matt Damon says he is planning to take a break from the industry following a hectic year. The 45-year-old The Martian star made the revelation on the Today show. "I took a bunch of roles in a row. I've done four straight movies in a row and I have one more to go," he said.
The father of four said he "dragged" his family "all over the world" for his movie shoots.
"They're really good sports. They're great travelers. But I'm excited to finish out this year of work and take a year off and be at their behest for once," he said.
Damon is currently on a press tour to promote Jason Bourne which is expected to debut high on the box office this weekend. He will next release The Great Wall which has unfortunately met with harsh criticism for Hollywood white-washing. His other film, Downsizing, is still in production.
Recently, Fresh Off the Boat star has slammed upcoming film The Great Wall for casting Matt Damon, saying Hollywood should stop perpetuating the racist myth that only a white man can save the world.
Adding her voice to the ongoing debate of diversity in the film industry, the actress tweeted that the heroes that she was familiar with looked like Mahatma Gandhi, young Pakistani Nobel prize-winner Malala Yousafzai or Nelson Mandela.
"We have to stop perpetuating the racist myth that only white man can save the world. It's not based in actual fact. Our heroes don't look like Matt Damon. They look like Malala. Gandhi. Mandela. Your big sister when she stood up for you to those bullies that one time," she tweeted.
[Source:- The Indian Express]